Staff Leadership
Launch Leadership's Board consists of 15 members: five directors who are in charge of the organization's daily operations, including the board's chair, the Executive Director; a financial manager; four full members, who serve three year-terms; two at-large members, who serve one year and are chosen by an all-Staff vote; and three ad hoc member, who are nonvoting members chosen by the Executive Director.
---
Megan Falke, Executive Director
Since 2001, Megan has been dedicating her free time to help strengthen and empower the youth of Nebraska. In her spare time she can be found practicing on her yoga mat, searching food blogs for recipes and chasing her two sons around the house. Megan spends so much time giving back to Launch because she likes working with the greatest group of leaders in the community and watching the self development that happens with the delegates as they take part in our services.
Kelli Cunningham, Full Member, Vice-Chair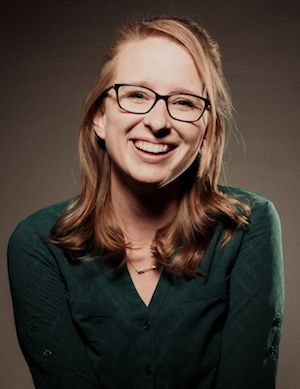 kelli.cunningham@launchleadership.org
Kelli joined the volunteer staff in 2009 and has been passionate about contributing to the organization ever since. She particularly enjoys working with middle school students and usually can be seen staffing JAM Workshops and services. Kelli is a University of Nebraska graduate earning both her bachelor's and law degrees in Lincoln. She currently lives in Beatrice and is a commercial escrow officer at Charter Title & Escrow in Lincoln. When she's not working or volunteering, you can find her on road trips with her husband in their ultimate quest to visit all of the 59 national parks, seeing movies, reading while cuddling with her cat or losing at Monopoly.
Amye Aggen, Service Director
An Iowa native, Launch has helped make Nebraska Amye Aggen's permanent home. Amye looks forward to taking part in Launch activities all year long. Launch brings so much joy and satisfaction in her life. Amye has taken Launch into her job as a teacher and she has used what she's learned about making connections and helping students in her classroom find out their strengths. Outside of Launch, Amye loves to read mystery novels, snuggle with her cat and hang out with her family and friends.
Andrea Johnson, Volunteer Director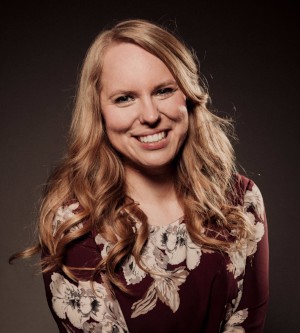 Andrea joined the Launch Volunteer Staff in 2005 after attending the legendary 30-person July Workshop. During the last 12 years, she has remained involved with Launch, despite living on the east coast and in the south while working at educational nonprofits. After working with students from all across the country, Andrea has returned to the Good Life with a renewed sense of purpose, knowing just how impactful and important Launch can be for young leaders. She currently works in the Alumni Office at Doane University, her alma mater, and in her spare time enjoys running (half) marathons, completing jigsaw puzzles (in marathon time) and listening to more than 16 podcasts a week.
Cohagen Wilkinson, Communications Director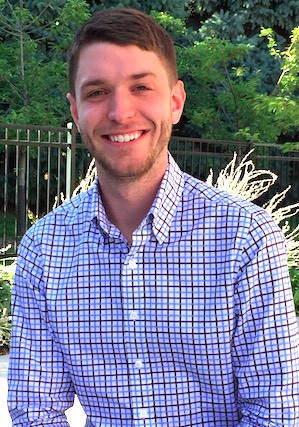 Cohagen has been attending Launch services since 2003 and contributing to Staff since he joined in 2009. After graduating from Southern Methodist University, where he studied business management and computer science, Cohagen began working for Microsoft utilizing the skills he honed at Launch Summer Leadership Workshop to help large companies address business challenges with technology and improving change management. He is especially interested in helping Launch to grow our leadership development services into historically underserved communities while continuing to improve the way we share our organization's story.
Kalissa Holdcraft, Workshop Director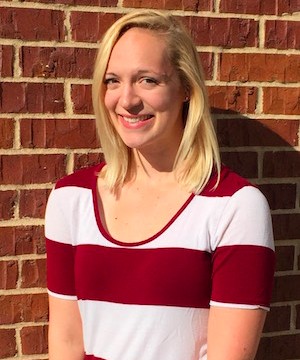 Kalissa is an attorney who works with the Nebraska Court Improvement Project, overseeing a statewide juvenile justice reform initiative. She is happy to be back in Nebraska where she can work with motivated and engaged middle and high school students. Kalissa has dedicated her time to Launch as a Volunteer Staffer since 2008 and served as the Advanced Leadership Workshop coordinator and Programming Chair. One of her favorite topics of discussion with students is the importance of civic engagement. Her interest in civic engagement is evidenced by her personal heroes who range from Amy Poehler as Leslie Knope to Justice Ruth Bader Ginsburg to Robert F. Kennedy. As a secret optimist, Kalissa loves the chance to meet students who truly believe they can change their communities and schools for the better.
Timmy Tamisiea, Curriculum Director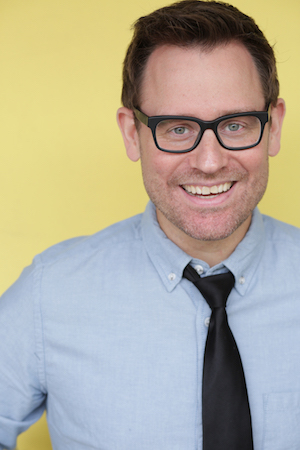 Timmy has been a Launch staff member for over two decades, focusing much of the last half on curriculum development.  When not working on Launch, he is a freelance artist in Los Angeles where he writes, directs, teaches and performs comedy. He earned his BA in Performing Arts from Marquette University and an MFA in Film Production from Columbia College Chicago. He has won numerous awards for his short films, most notably the short documentary Bob Seger Rocks. He travels the country not only performing comedy but also visiting colleges to teach students about the risks of alcohol use. An amateur marathon runner, he's also an avid cyclist, reader, video game connoisseur and comic book fan (with over 2,500 comics in his closet). He loves spending time with his wife, Megan, and toddler, Jack.
Ali Maloy, Financial Manager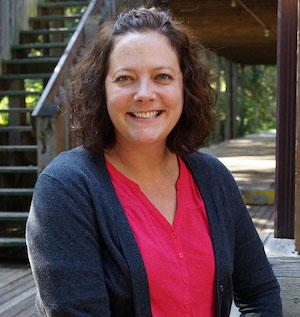 Ali joined staff in 1997 and she lives in Omaha, Nebraska, with her husband, Dave, and her two sons, Liam and Logan. Ali volunteers her time and talents to Launch because of the immeasurable impact the organization has had on her life – and because of the impact it continues to make on Nebraska's youth through its workshops and year-round services. In her spare time, Ali enjoys gardening, reading, beating her husband at Scrabble and cheering on the Kansas Jayhawks.
Eric Mooring, Full Member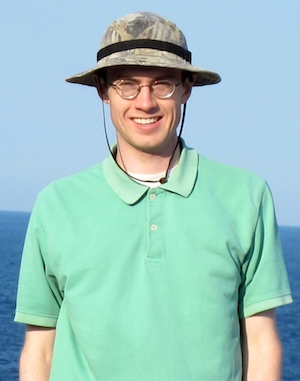 eric.mooring@launchleadership.org
Eric joined the Launch Staff in 2008 while a senior at Lincoln Southeast High School. He had extraordinary experiences at Launch workshops as a delegate and now seeks to give back to students in Nebraska and beyond. He's passionate about working with young people to empower them to be responsible and effective servant leaders now and in the future. Outside of Launch, Eric is a doctoral student at the Harvard T.H. Chan School of Public Health in Boston, where he studies infectious disease epidemiology. He's a graduate of Georgetown and Cambridge universities.
Erin Burnette, Full Member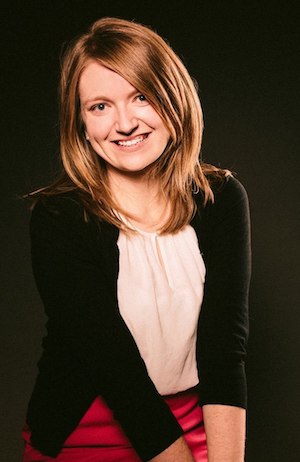 After moving to Nebraska in 2012, Erin's passion for youth leadership development led her to discover Launch via Google search. Despite never attending Launch as a delegate, she has jumped in head-first to make an impact on Staff. Over the past five years, Erin has been involved in many areas of Staff, including New Staff Training and Selection, curriculum generation and staffing services across all age groups that Launch serves.  Outside of Launch, Erin is the Director of the College of Business Honors Academy at UNL where her office is frequently filled with Staffers in need of a life chat. In her spare time, she can be found exploring new food and cheering on the South Carolina Gamecocks with her husband, David.
Rachel Beck, Full Member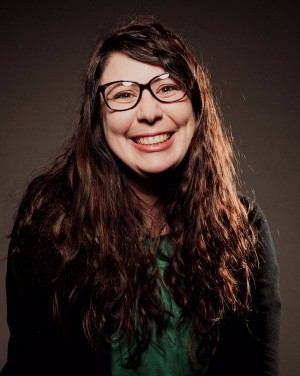 rachel.beck@launchleadership.org
On a warm spring day in 1999, Rachel was sitting in her high school psychology class trying to figure out what to major in when starting classes at the University of Nebraska-Lincoln. After realizing she wanted to help others, education was exactly the place where she needed to focus her passion for empowering others to better themselves and their communities. Volunteering with Launch was the place where her joy in volunteering and passion for teaching intersected, and she has been a member of the Volunteer Staff since 2000. Professionally, Rachel has been an English teacher, a Gifted and Talented Facilitator, and is currently an Instructional Facilitator for the Omaha Public Schools. In her free time, she enjoys bowling in her weekly bowling league, reading, attending cultural events near and far and spending time with friends and family.
Carl Erickson, At-Large Member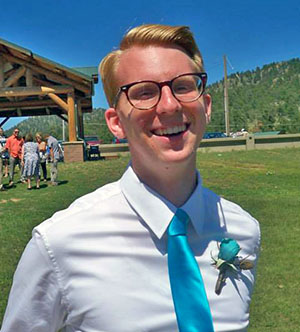 Born and raised in Omaha, Carl is a graduate of the University of Nebraska-Lincoln, a resident of somewhere-to-be-seen and is a seventh-year Launch Staffer. Carl's excitement for youth leadership started at a young age, but was only strengthened through various roles on Launch Staff and volunteering for a variety of services put on year-round. When not spending hours typing Leadership Guides or participating in Facebook discussions about Launch, Carl can be found killing time on the internet, hiking Rocky Mountain wilderness, foraying in the art of vegetarian cooking although he's not in fact a vegetarian, or writing fancy typography with his almost-dry Micron pen.
Jeremy Sevick, At-Large Member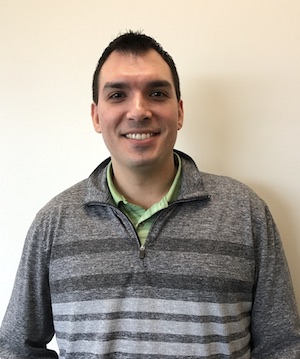 jeremy.sevick@launchleadership.org
Jeremy has been a member of the Launch Volunteer Staff since 2002. He served as the Volunteer Director and has dabbled in many areas on staff including curriculum generation and selection, new staff selection and new staff training. Jeremy's passion for working with students goes beyond volunteering for Launch as he is the Assistant Special Education Coordinator at Lincoln East High School. Jeremy is married to a Staffer, Ashley, and they have a 3-year old future delegate that keeps the two of them busy and they are expecting their second child in March 2017.
Allison Chase, Ad Hoc Member
Allison joined the Launch volunteer staff in 2012 after attending Launch services since 2009. She currently serves as the Social Media Coordinator (#teamfollowback). Allison's own experience with Launch continues to inspire her work today, challenging students to see the best in themselves, just like she experienced years ago. Outside of Launch, Allison is a student at Metropolitan Community College in the Baking and Pastry program. She enjoys traveling to new places, finding Instagram worthy places, reading and hanging out with her friends and family.