Summer Leadership Workshops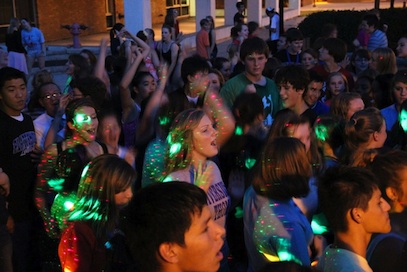 We're glad you found us, and that you want to learn more about the best leadership program in the state. Here you'll find out what Workshop is all about and how you can get involved. The Summer Leadership Workshop is a 5-day, 4-night leadership immersion experience in Wayne, Nebraska, for students entering grades 6-12.. All day, every day, you'll discover new ways to become a leader and make a positive impact in your school and community. More importantly, you'll discover a better you.
Our biggest event is broken into three age-specific Workshops. Explore the one that's right for you.


All three Workshop programs take place on the same dates and times, and all activities are at Wayne State College in Wayne, Nebraska. Students will stay in dorms and activities are held all over campus. You'll mostly stay with your specific program (JAM, SLW or ALW) but you'll have chances to see your friends in the other programs, too.
With an all-volunteer staff, we're a total nonprofit organization. We're proud to keep our prices low enough to merely cover the hard costs of Workshop, making us one of the most affordable summer experiences in the region—and in our humble opinion, the best value.
You can reserve your spot at Workshop by registering today!