Summer Leadership Workshops
Advanced Leadership Workshop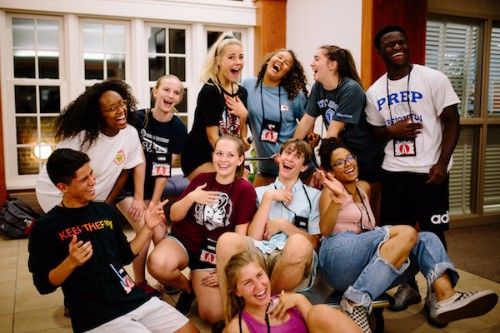 We developed Advanced Leadership Workshop for advanced leaders who want to expand on the skills they have and gain new insights into leadership. ALW tackles the issues you will face as a leader during your senior year, in college and beyond. The ALW environment promises to be intimate, in-depth and thought-provoking. Of course, this is a Launch event, so you can expect a fun-filled week, complete with fresh traditions, good friends and lasting memories!
Who is eligible to attend Advanced Leadership Workshop?
If you will be a senior during the 2019-2020 school year and you have attended at least one Launch Workshop, then you are eligible for our Advanced Leadership Workshop. It doesn't matter how many times you've been to Workshop. All ALW delegates must also submit an essay to attend.
Will I get to see my friends who attend SLW?
Yes! We will be sharing meals, Morning Jams, school retreats, the Talent Show, the banquet, the dance, and more with SLW delegates, so you'll have plenty of time to hang out with all of your friends from school and past Workshops who will be there for the week. To give you the opportunity to make lots of new friends with ALW delegates, we will have our own co-ops, our own building, and many of our own new traditions. Plan on new adventures with new friends!
What will we do during Advanced Leadership Workshop?
Just like during SLW, ALW creates a hands-on learning environment where you'll work with other high school leaders from across the state to discover how to make decisions, work in groups and tap into your potential. We'll take the skills you have honed at SLW and in your organizations at home and push them to the next level. The entire ALW delegation will hit the ground running by participating in a service project. One of the great things about ALW is that the activities will be entirely new to you – just like the surprises and excitement you experienced when you attended Summer Leadership Workshop for the first time!​
Registration Cost
The price for Workshop 2019 is $350 and includes a nonrefundable $50 deposit.
We offer full and half need-based scholarships. Scholarship information is available on our scholarship page. 
More Questions?
Check out our Workshop FAQ page to learn more information about registration, waitlist, transportation and Workshop Week questions. 
Ready to Go?
Good! We can't wait to see you at Workshop!