We're passionate about empowering students.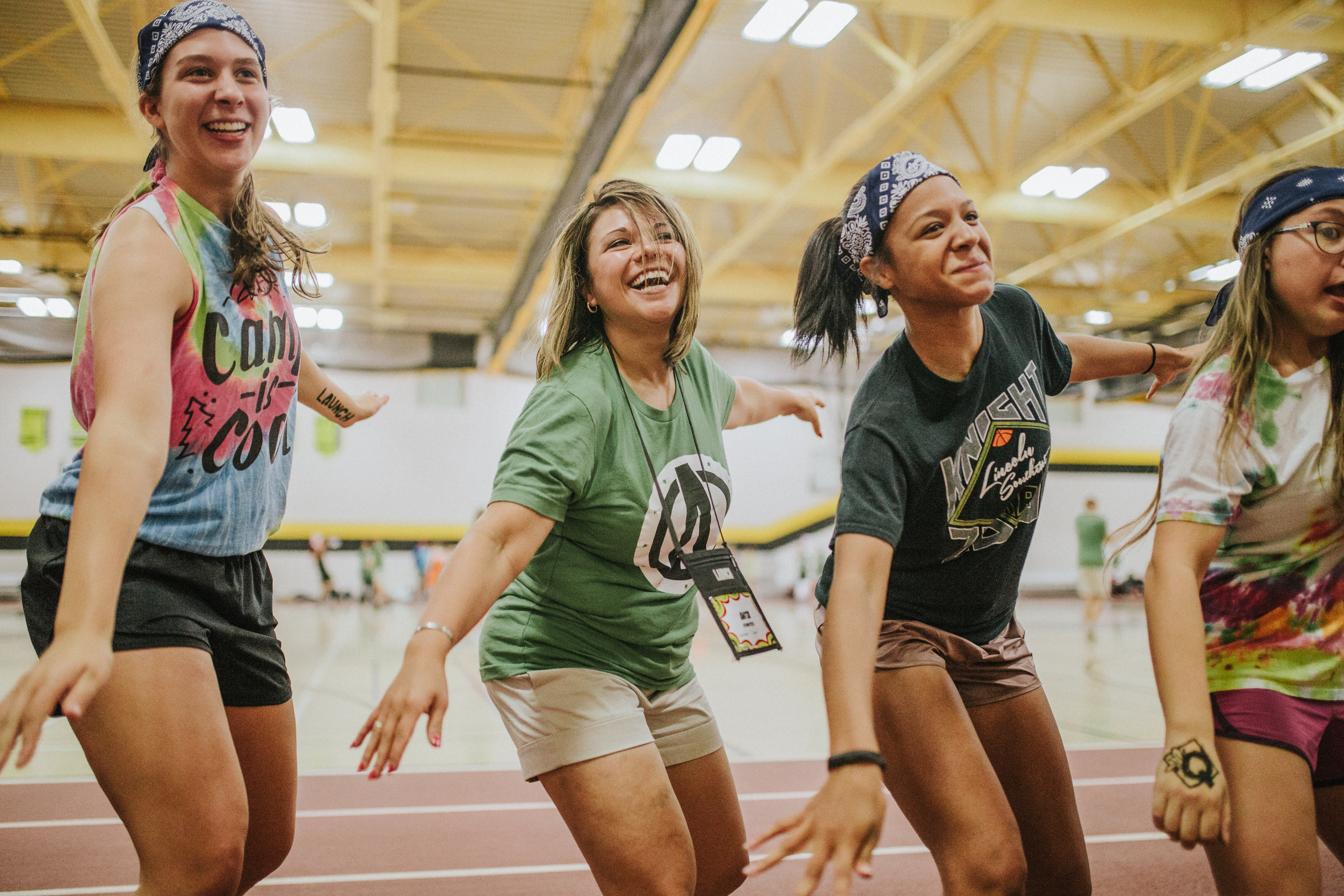 Launch Leadership is a volunteer-powered nonprofit, passionate about empowering middle and high school students through experience-based leadership training. Our Volunteer Staff is comprised of college students, professional educators and professionals from other walks of life. Most Volunteer Staff members are alumni of our services, and they joined Staff in part to give back some of what they learned to the next generation of leaders. You can learn more about joining our Staff here.
We facilitate various services throughout the year, including One-Day Workshops and Leadership Retreats that take place at local schools. We can also help program and run conventions for your group. In the summer, our Summer Leadership Workshop brings together more than 400 students for an action-packed week of fun activities and lifelong learning.
Everything we do is focused on helping students find out who they are and how they lead. Then, we challenge everyone to think about how they can apply what they've learned to the real world. The result is a community infused with thousands of motivated, focused, ambitious young leaders. And we're just getting started.
Launch Leadership is headquartered in downtown Lincoln at The Foundry, 211 N. 14th St. Our services are primarily offered in the Midwest and are staffed by volunteers who live throughout the United States and beyond.