In addition to more than 200 active Volunteer Staffers, a team of three manage our operations during the day. The other areas of our organization are led by a volunteer-powered team of four Directors. 
---
Randy Hawthorne, Interim Executive Director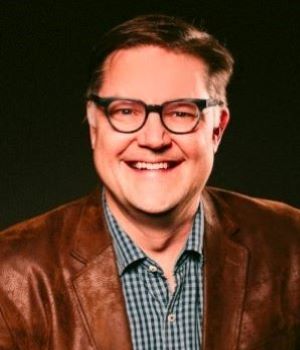 A graduate of the University of Nebraska-Lincoln with a bachelor of journalism degree, Randy Hawthorne currently serves as both the interim executive director of Launch Leadership and the executive director of Nonprofit Hub, an online resource educating hundreds of nonprofits across the globe and operating a collaboration center in Lincoln.  You can also find Randy shoulder-to-shoulder with other community volunteers in activities for the Lincoln Community Playhouse, Rotary Club #14, TEDx and Launch Leadership.
For his community service, he's been recognized by the Mayor as Lincoln's first luminary for embodying the values of the community. He's received International Festival Events Association's Volunteer of the Year. Downtown Lincoln recognized him with an Impact Award as a Downtown Champion. Leadership Lincoln has named him the Servant Leader of the Year and Launch Leadership recognized him with the John Lux Award for outstanding contributions to developing young leaders.
When he's not helping nonprofits, he mentors students and young professionals, occasionally makes his way to a theater stage, geeks out on local history and goes on photography and dining adventures.
---
Andrea Johnson, Volunteer Director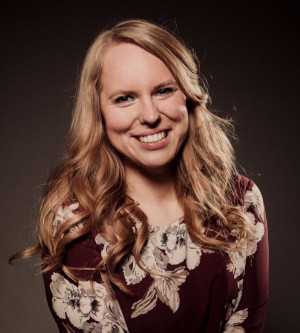 Andrea joined the Launch Volunteer Staff in 2005 after attending the legendary 30-person July Workshop. During the last 12 years, she has remained involved with Launch, despite living on the east coast and in the south while working at educational nonprofits. After working with students from all across the country, Andrea has returned to the Good Life with a renewed sense of purpose, knowing just how impactful and important Launch can be for young leaders. She currently works in the Alumni Office at Doane University, her alma mater, and in her spare time enjoys running (half) marathons, completing jigsaw puzzles (in marathon time) and listening to more than 16 podcasts a week.
---
Meradith Ganow, Workshop Director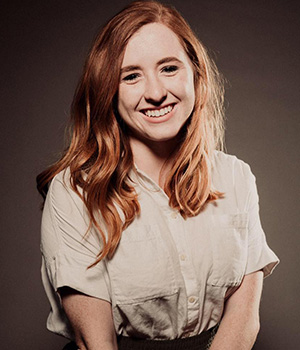 Meradith attended her first Launch service in the summer of 2010 and was forever changed by the inclusive and challenging community created at Workshop. After joining Staff in 2012, Meradith has served Launch in a variety of ways: event coordination, committee work, and recently serving as the Operations Staff Lead. Her Gallup/Clifton Strengths include Developer and Relator, therefore, Meradith is passionate about helping students find their strengths and in turn use them to aid their peers and communities. Meradith's work with Launch ultimately inspired her career in Student Affairs, where she currently serves as the Assistant Director of Fraternity Life and Leadership Programs at Creighton University. In her free time, Meradith enjoys running, reading, and petting literally every dog she passes on the street.
---
Kyler Jasnoch, Services Director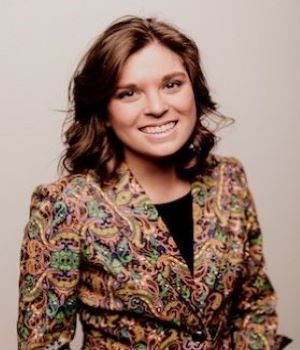 Kyler joined Launch Staff while studying Fashion Design at the University of Nebraska - Lincoln in 2011. She has remained highly involved through graduation and a stint in New York City. While there she worked as an intern for the design house Alice & Olivia. After deciding that her heart was back in Nebraska she stepped into her current career as a manager & bridal tailor at the locally owned Colea Alterations in Lincoln. Being raised in a small town in Western Nebraska, Kyler has always had a passion for the students that haven't been able to experience Launch. With that mentality she has dedicated herself to Services throughout her Staff career and making that the main focus of her Directorship.
---
Natalie Nuckolls, Curriculum Director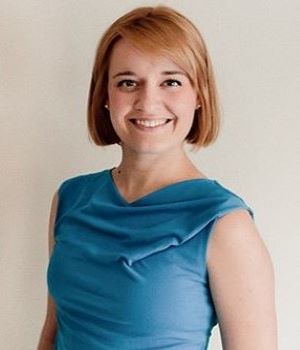 Natalie's involvement with Launch started way before there even was a Natalie. Her parents were both Staffers in the 80's and are the first couple to marry having met at Workshop. Her brother, DJ, was also a delegate who went on to be on Staff. Natalie joined Staff in 2013 and contributed to Launch as an out-of-state Staffer while she attended the University of Georgia. She now attends the University of Nebraska Medical Center College of Dentistry. In March of 2017, she was commissioned as an officer in the US Navy with plans to serve as a General Dentist upon her graduation in 2021. Natalie is passionate about health care, leadership development, and her beautiful cat Marcy! She works with an incredible team and is so grateful for her years of service with Launch Leadership and looks forward to many, many more!
---
Jessica Applegate, Operations Director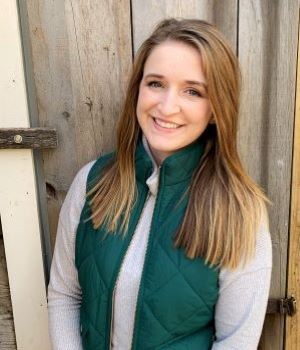 jessica.applegate@launchleadership.org
Jessica is a recent addition to the Launch Staff and feels she has finally found her people. Part of a military family, Jessica grew up hither, thither and yon and didn't have the opportunity to attend Launch services as a student. After studying event management, business, and leadership at the University of Nebraska-Lincoln, she achieved her childhood dream of working at Walt Disney World. Almost four years later she was ready for a new dream, and returned to her chosen home, Nebraska, with husband Chris and cat Bruce. Now Jessica combines her event management experience with her personal passion for investing in students, and is helping Launch achieve new levels of efficiency and effectiveness in her full-time role of Operations Director. Outside of Launch, Jessica volunteers with her church's high school ministry, reads entire books in a single sitting, and plans her next travel adventure.
---
Casey Seline, Registration & Data Coordinator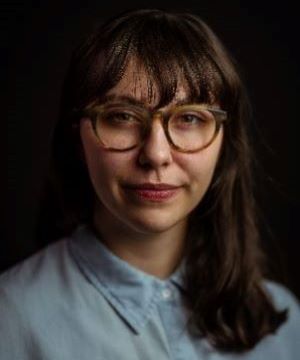 Casey originally didn't plan on joining the Launch Volunteer Staff, but after attending the Advanced Leadership Workshop in 2012, she knew she couldn't go another year without it. While studying English and Film Studies at the University of Nebraska-Lincoln, she served as Launch's first ever Year-Round Services Curriculum Coordinator and InDesign Coordinator before becoming the lead SLW Curriculum Coordinator. Having recently passed the curriculum torch, Casey now serves in a part-time paid position covering registration for Launch services and collecting data used to fundraise and make Launch better as an organization. Casey is also a part-time project manager at Redbrush, an indie publisher in Lincoln. In her free time, she enjoys petting dogs on the street, going to movies alone, and quoting standup specials from Netflix.