In addition to more than 200 active Volunteer Staffers, our team consists of two people who manage our office full-time: our Executive Director and Development Specialist. The other areas of our organization are led by a volunteer-powered team of four Directors. 
---
Stacy Bingham, Executive Director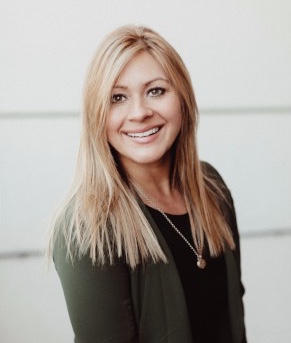 stacy.bingham@launchleadership.org
With nearly two decades of strategic marketing experience, a heart for nonprofits and youth leadership development, Stacy is excited to serve Launch's diverse, passionate and committed team as their Executive Director. Her professional experience and personal commitment to serving others are the foundation for building on Launch's history of success in developing young leaders.
Most recently, Stacy focused on helping businesses and nonprofits achieve their mission as a marketing strategist. She has developed research-based, results-driven marketing plans for a diverse group of organizations, including many nonprofits. 
Stacy has been married to Jason for more than 17 years and has three children; Alexander (16), Sophie (14) and Isabella (12). She is a mentor to young women, a Salvation Army canteen volunteer, lover of all things lemon, fan of the ocean, and eternal optimist.
---
Andrea Johnson, Volunteer Director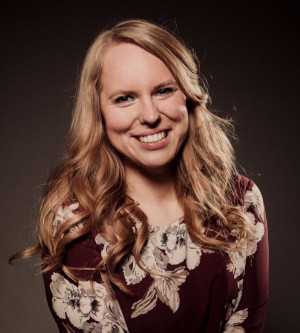 Andrea joined the Launch Volunteer Staff in 2005 after attending the legendary 30-person July Workshop. During the last 12 years, she has remained involved with Launch, despite living on the east coast and in the south while working at educational nonprofits. After working with students from all across the country, Andrea has returned to the Good Life with a renewed sense of purpose, knowing just how impactful and important Launch can be for young leaders. She currently works in the Alumni Office at Doane University, her alma mater, and in her spare time enjoys running (half) marathons, completing jigsaw puzzles (in marathon time) and listening to more than 16 podcasts a week.
---
Jessica Applegate, Development Specialist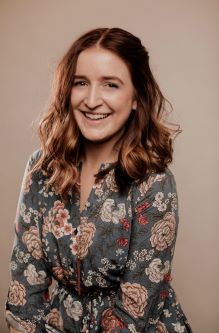 jessica@launchleadership.org
Jessica has a background as a Catering Manager at Disney's Yacht and Beach Club Resort and Senior Event Coordinator at ESPN Wide World of Sports where she managed all event logistics for up to 3,000 guests. She also has recent experience as a student advisor at Midland University. She is the leader behind Launch's largest fundraiser, Fire and Fuzzies, as well the accounting and logistics guru. She's lived in 6 states, traveled to all 50, and knows (and can sing) any Disney song from memory. She currently lives in Gretna with her husband, Chris and cat named Bruce.
---
Meradith Ganow, Workshop Director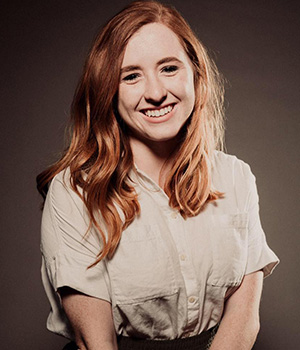 Meradith attended her first Launch service in the summer of 2010 and was forever changed by the inclusive and challenging community created at Workshop. After joining Staff in 2012, Meradith has served Launch in a variety of ways: event coordination, committee work, and recently serving as the Operations Staff Lead. Her Gallup/Clifton Strengths include Developer and Relator, therefore, Meradith is passionate about helping students find their strengths and in turn use them to aid their peers and communities. Meradith's work with Launch ultimately inspired her career in Student Affairs, where she currently serves as the Learning Communities Coordinator for students at the University of Nebraska-Lincoln. In her free time, Meradith enjoys running, reading, and petting literally every dog she passes on the street.
---
Natalie Nuckolls, Curriculum Director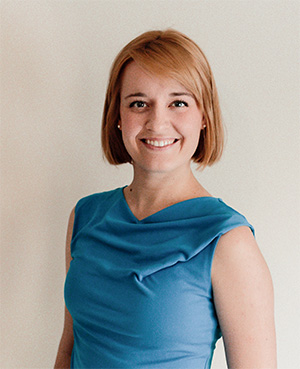 Natalie's involvement with Launch started way before there even was a Natalie. Her parents were both Staffers in the 80's and are the first couple to marry having met at Workshop. Her brother, DJ, was also a delegate who went on to be on Staff. Natalie joined Staff in 2013 and contributed to Launch as an out-of-state Staffer while she attended the University of Georgia. She now attends the University of Nebraska Medical Center College of Dentistry. In March of 2017, she was commissioned as an officer in the US Navy with plans to serve as a General Dentist upon her graduation in 2021. Natalie is passionate about health care, leadership development, and her beautiful cat Marcy! She works with an incredible team and is so grateful for her years of service with Launch Leadership and looks forward to many, many more!
---
Kyler Jasnoch, Services Director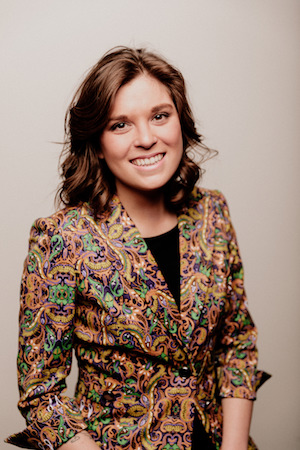 Kyler joined Launch Staff while studying Fashion Design at the University of Nebraska - Lincoln in 2011. She has remained highly involved through graduation and a stint in New York City. While there she worked as an intern for the design house Alice & Olivia. After deciding that her heart was back in Nebraska she stepped into her current career as a manager & bridal tailor at the locally owned Colea Alterations in Lincoln. Being raised in a small town in Western Nebraska, Kyler has always had a passion for the students that haven't been able to experience Launch. With that mentality she has dedicated herself to Services throughout her Staff career and making that the main focus of her Directorship.